Custom Wire and Cable: Tips for getting the right cable
Posted on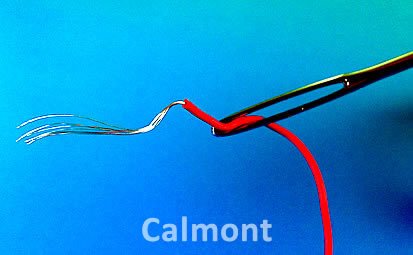 When do you turn to a custom wire or cable? Custom wire and cable is needed more often than not. There are a variety of reasons design engineers turn to custom wire and cable for their projects, but the main reason is simply they cannot find a ready-made cable that meets all their requirements. Making compromises in order to save time or money can result in more headaches and possibly new cable designs down the line.
Unique requirements may be as simple as needing:
Very small or odd gauge wire
Special materials.Unique construction
More flexibility
Custom colors, jacket finish, or custom printing
More complex custom wire and cable designs may involve special construction such as, composite cables or hybrid cables. These types of cables may have multiple types and size conductors, tubing /lumen or signal and power in one cable. Many applications have unique requirements that can only be met with a custom cable made specifically for that application.
Getting started with a custom cable design.
Custom wire and cable manufacturers take the application into consideration when designing a custom cable. The more your custom cable manufacturer knows about the environment and usage of the wire and cable the better the performance of the custom cable will be.
Gather your data.
Have all the information about your project ready and include as much information as possible. You may not have or know all the information you need however, your cable manufacturer should be able to assist you.
Information to have:
Number, size and plating of conductors
Cable O.D.
Voltage, operating temperature
Impedance, EMI requirements
Other requirements- Certifications, bio-compatibility, flex cycles, flammability
Include a description of how the cable will be used
Don't forget to include small details like jacket finish (matte or glossy), custom colors, smooth, etc…
Finding a custom cable manufacturer.
The wire and cable industry is relatively small. Get a recommendation from your contract manufacturer, industry friends and even Google.
Each custom cable manufacturer has their specialty or niche. Be sure your cable manufacturer has experience with the type of application you are working with for example, aerospace/space cables, low smoke materials, medical cables, implantable wire and cable and others. Experienced in manufacturing for your type of application will save you in delays and problems down the line.
When you get a quote from more than one manufacturer, make sure the cable designs are similar. If not, find out why. It is always a good idea to compare the designs and cable components and ask questions in ensure nothing was missed with your custom cable design and you are getting quoted "apples to apples".
Custom wire and cable advantage
The benefits of using a custom cable over a readily available cable are many. The two main benefits of using wire and cable designed specifically for your product is going to outlast and outperform an off the shelf solution in most cases.
Readily available wire and cable is mass produced to cover a wide range of usage in a variety of industries. A generic robotic cable may work well in one robotic application may not work in a medical or aerospace robotic application. Often when using generic cables concessions are made by product designers in order to accommodate the cable.
Find out if a custom wire and cable can improve your product's performance, contact the custom cable experts.
Please share this article if you enjoyed it or found it interesting. Feel free to questions. Follow us on facebook to keep up with the latest articles and news.