The Most Popular Applications for Silicone Wire and Cable
Posted on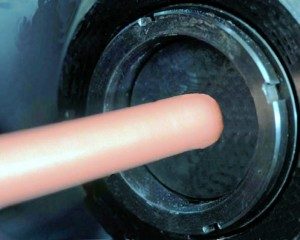 Silicone insulated wire and cables are a popular choice for a variety of industries due to it's operating temperature range, extreme flexibility, voltage properties. Silicone wire and cable compounds are available in special grades and formulas are available for specific requirements such as, medical grade/implantable, low smoke/halogen-free, increased resistance to abrasion , flame retardant and more.
Silicone wire advantages include:
Service temperatures from –50 to +200 °C
Special grades are available for use in a temperature range from –90 to +300 °C
 Excellent aging resistance, even under extreme conditions
 High resistance to many different chemical substances
Outstanding electrical properties
Extreme flexibility
Aerospace and space applications often require low smoke halogen-free wire and cable. Silicone insulated cables can be manufactured with low smoke halogen-free grades. Low smoke halogen-free silicone cables offer a advantages over conventional cable products:
Silicone does not emit any corrosive gases.
Flame resistance – Ensures reduced flame propagation.
Halogen-free cables generate little smoke, ensuring clear visibility during fires.
Commonly used Mil-Specs for silicone wire,  is the MIL-W-16878
MIL-W-16878/7   – Wire, Silicone Insulated, 200°C, 600 Volts.
MIL-W-16878/8   – Wire, Silicone Insulated, 200°C, 1000 Volts.
MIL-W-16878/29  – Wire, Silicone Insulated, 150°C, 600 Volts.
MIL-W-16878/30  – Wire, Silicone Insulated, 150°C, 1000 Volts.
MIL-W-16878/31  – Wire, Silicone Insulated, 150°C, 1000 Volts, Glass Braid, Abrasion Resistant.
MIL-W-16878/32  – Wire, Silicone Insulated, 200°C, 1000 Volts, Glass Braid, Abrasion Resistant.

Other Mil-Specs using silicone insulated wires with FEP Jacket include MIL-DTL-8777, MS25471 and MS27110.
Medical device manufactures use silicone insulated wire and cable because can be used in an autoclave, it's chemical resistance and ultra flexible nature. Silicone is widely used in applications that include medical robotics, implantable, sensors and handheld devices just to name a few. Silicone is also manufactured for medical tubing and is typically used in applications such as catheters, drains, feeding tubes, and peristaltic pumps. Manufacturers considering silicone for these types of applications can choose from special grades that meet stringent health agency requirements.
Automation and Ribbon Cables

Typical ribbon cables are not designed for repetitive flexing. These cables are generally made of PVC which is brittle and not resistant to harsh chemicals. For applications in the automation and robotics industries a cable designed specifically for hi flex applications is needed. Silicone ribbon cables can withstand millions of flex cycles and can be extruded or bonded from as little as two conductors to over twenty and can be manufactured up to 40AWG. Applications such as  multi-axis motion systems, robotic equipment, linear motor stages and packaging equipment all require flexible flat cable designed to achieve reliable performance. Silicone ribbon cables are also used in static installations where a flexible cable is required.